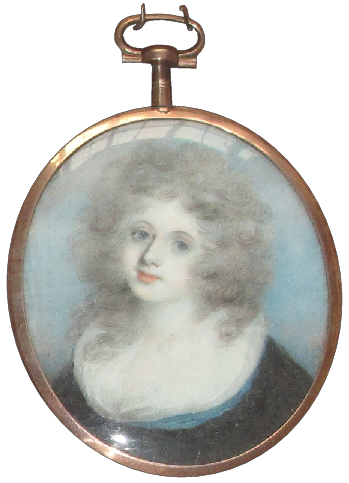 The miniature is 66 mm high and 54 mm across.
She was born Elizabeth Worsley, daughter of Sir Edward Worsley of Gatcombe, Isle of Wight and Elizabeth, daughter of Sir John Miller, bt and heir to her mother, Elizabeth Meux.
She died in 1795, before her husband.
The 2003 valuer of this miniature wrote: "Pair, probably husband and wife, she by Samuel Shelley, he possibly by Henry Edridge."